It's become increasingly difficult to grow your presence on social media platforms, given the fierce competition and the number of users that keep accumulating. Amongst the leading platforms, Instagram takes the cake when it comes to interaction, sharing creativity, and expressing oneself.
This is exactly where the perks of Auto Likes come into play. In this article, we'll explore the significance of Auto Likes, how they influence engagement on the platform, and how GetLikes can assist you in dominating Instagram's potential.
What are Auto Likes on Instagram?
As the name suggests, "Auto Likes" automatically likes any post, in a few minutes, that you publish on your Instagram feed. This is a time-saving solution that allows you to freely interact with your audience without the hassle of spending hours manually scrolling through various posts in order to engage with the content. Activity and engagement on your profile are increased by the use of Auto Likes, fostering natural interactions that increase the visibility of your profile when your posts immediately receive likes.
How does it work?
This phenomenon is sometimes referred to as a notion of reciprocity. To put it in simple terms, having a more active profile ensures other users notice and engage with you—a win-win situation. This strategy is excellent for those looking to grow their audience or enhance their visibility on your Instagram.
The Algorithmic Significance of Likes
Behind the curtains, a sophisticated Instagram algorithm is deployed to curate the content displayed to its users. "Likes" act as a crux in this equation that signals the ominous algorithm that your work is worthy of praise and applause. Thus, posts that have higher engagement, including Instagram Likes, are likely to be prioritized on the feed targeting a broader audience.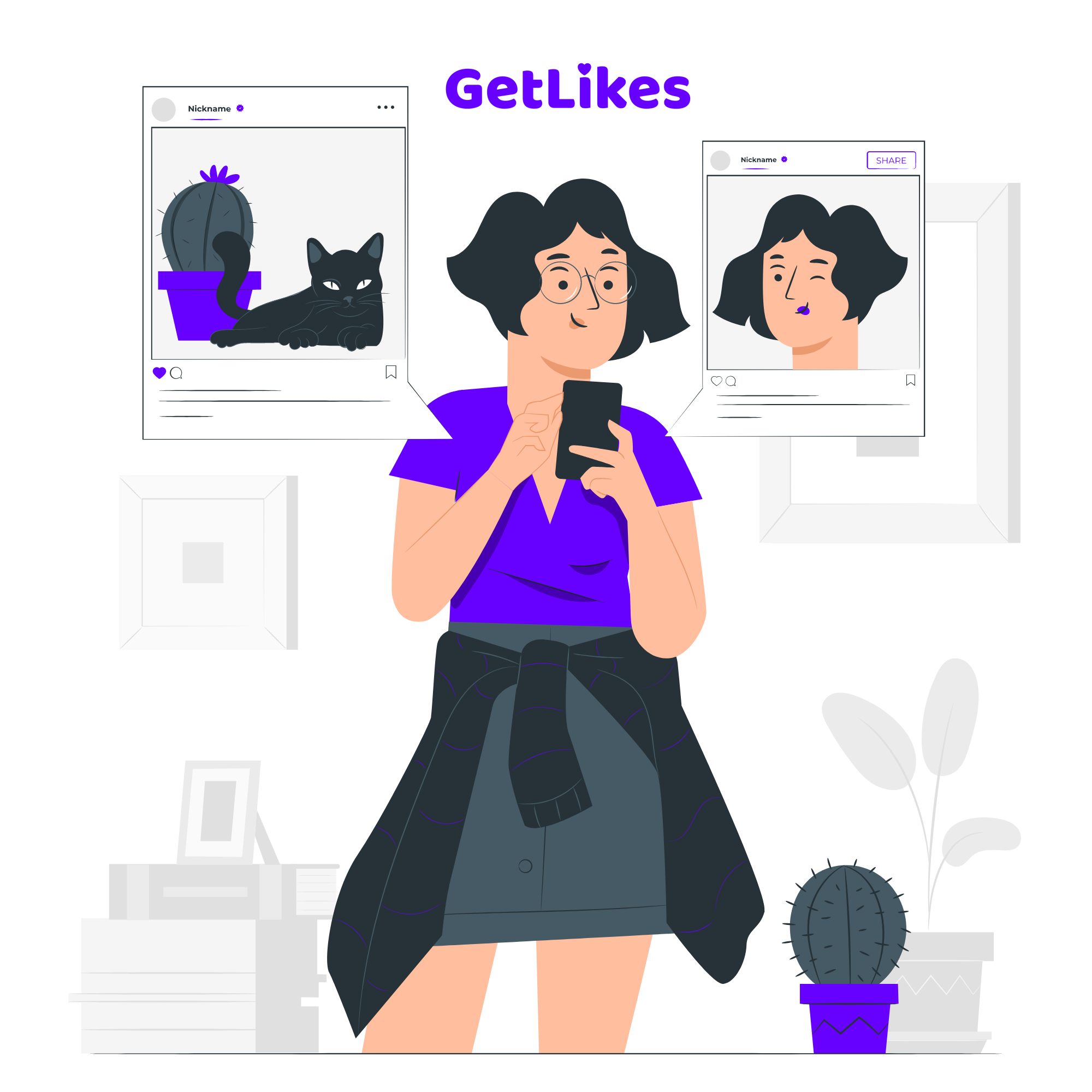 The Effects of Auto Likes on Engagement Metrics
We've all heard the phrase, "Consistency is the key to success." However, maintaining a consistent level of activity on your Instagram is a strenuous process when done manually; that consumes both your time and resources. This is where the magic of Auto-Likes comes into play. When you opt to buy automatic Instagram likes from a well-known company like GetLikes, you can increase your engagement metrics with ease, freeing up time to divert your focus on other aspects of your IG account.
Automatic Instagram Likes ensures that your profile is active and engaged throughout, even when you're not online! This charts up the engagement activity, which enhances the visibility of your posts, making them more likely to pop up on users' feeds and fetch organic likes, shares, and even followers!
The Link between Auto Likes and Enhanced Visibility
Getting attraction typically revolves around your profile visibility. It is human nature to discuss things that are highly sought after, which in this context means Likes on your posts.
The Snowball Effect
If one post has engagement, then it creates a snowball effect where users are more likely to scroll the content further. Increased visibility makes it more likely that you will receive additional activity, which will feed into your Instagram account's growth. The likelihood of developing a loyal following increases with the number of actual users who interact with your content.
What Are the Benefits of Buying Automatic Instagram Likes?
Purchasing real Instagram likes can help people and companies shoot up their online presence on the network in a number of ways.
Enhanced Engagement
Instagram Automatic Likes gives your engagement metrics a dopamine shot. More likes on your Instagram posts draw more attention from those who are new to your content, which inevitably increases interaction in the form of shares, comments and follows. Thus, this increased activity levels up your reach to a wider audience, improving the overall perception of your account.
Saves Time and Effort
Time is a valuable thing, and buying Auto Likes lets you save it, along with the energy needed to interact with other accounts and gather likes on your own. When you buy automatic likes, you can focus your attention on pushing quality content and putting other marketing maneuvers while your posts get likes on their own! It makes the process of increasing engagement more convenient and efficient by streamlining it.
Social Credibility
Having a sizable number of likes on your posts creates an image of credibility and social proof on Instagram. Others are more likely to view your account as reliable and valuable if they notice that your content has a lot of likes. This, thus, improves the visibility and reach of your posts, drawing in organic followers and boosting your profile's overall visibility.
How Do I Buy Instagram Auto Likes?
As we have discussed, having a strong presence on Instagram helps you gain more social reputation; let's now walk you through the process of purchasing real auto likes while highlighting the significance of payment methods, customer support, and the impact on your account.
Step 1: Research and Choose a Reliable Service Provider
A reputable service is a must when it comes to buying Instagram likes. Look for companies like GetLikes that specialize in providing authentic engagement. Make sure that you conduct thorough research, read the reviews, and compare different options to solidify your selection of a service that aligns with your goals and requirements.
Step 2: Select the Right Package and Payment Options
After you've selected a reliable service, search for their range of different packages and choose the one that meets your desires. Consider factors such as the number of likes you want to receive per post and the duration of the package. Moreover, GetLikes offers flexible payment methods, allowing you to choose what is more convenient for you freely.
Step 3: Provide the Required Information
The third step is to provide the information required upon selecting a package and a payment option. This usually includes your Instagram username or the link to your account and the specific posts for which you would like to receive real auto likes. Make sure that you provide accurate information, like your Instagram username, in order to avoid any issues or setbacks in the delivery of your likes.
Step 4: Sit Back and Watch Your Likes Grow!
You're all set! Once you have completed the necessary steps, the service provider will begin delivering your purchased Instagram Likes. These Likes will be added to your selected posts, which hopefully will boost visibility and attract organic activity.
Make sure to note that the delivery time may vary depending on the bundle you've selected and the service provider.
Considerations Before Buying Automatic Instagram Likes
Before you get all hyped up and decide to buy Instagram auto likes, it is imperative to comprehend the value this feature can bring to your IG account. Auto Likes provide a consistent gush of more engagement on your profile per post, nurturing your social esteem and expanding the visibility of your content.
Whether you're an individual looking to grow your brand or a business aiming to expand its reach, Instagram auto likes can be a valuable tool in achieving your goals. Let's explore the factors you should consider before you buy auto IG likes.
Quality and Authenticity of Auto Likes
Quality and authenticity must be prioritized when you contemplate purchasing Instagram Auto Likes. Opt for companies like GetLikes that provide real likes from real users rather than automated bots. Having an authentic engagement on your Instagram ensures that your account remains in line with Instagram algorithms and guidelines.
Make sure that before you buy Likes, you search for companies that provide secure payment systems and real likes, like those GetLikes offers, that attract organic growth to your profile, which in turn increases the chances of you fostering meaningful connections.
Choosing a Reliable Instagram Auto Likes Service
Choosing from a wide range of reputable Instagram Auto Likes companies is vital to ensure a satisfactory experience. Search for providers that offer secure transactions, reliably deliver, real users, and top-notch customer support like GetLikes.
Analyze and compare different services, read user reviews, and consider their track record in the industry. You may also want to explore different options that allow you to customize your Auto Likes based on your preferences, such as targeting specific post audiences or distributing likes evenly across your content, which GetLikes proudly provides.
Evaluating Cost and Value
It goes without saying that with any investment, it is imperative to evaluate the pricing and value of purchasing Instagram Auto Likes. Consider your budget and compare costs among various service providers. Affordability is important; however, prioritize quality and authenticity over low prices.
Look for bundles that offer a good combination of quantity and value, and make sure you receive a sufficient number of real likes from real users without compromising on their genuineness. Keep in mind the goal is to enrich your IG profile and achieve meaningful engagement rather than simply stacking likes from real users automatically.
By considering the factors given above before buying Instagram auto likes, you can make an informed decision and ensure that your investment aligns with your goals and values.
What is the best Auto Likes Service on Instagram?
When it comes to finding the ideal Auto-Likes service, your personal preferences and requirements play a major role. With a plethora of options available, it is important to choose a service that is trustworthy and aligns with your vision, like GetLikes. One vital key factor that you should look for when selecting an Auto-Likes service is the authenticity and the quality of engagement.
If you're looking to boost visibility on your Instagram profile, receive likes, and improve the interactions on your posts while also potentially gaining more followers, then GetLikes is the go-to brand that can fulfill your requirements.
Why Choose GetLikes to Buy Auto Likes?
Genuine Engagement from Real Users
Quality and authenticity are considered a no-brainer at GetLikes. Engagement that you receive from our Auto Likes service comes from real users, not fake instagram account(s). You can trust that each Like you get contributes to the credibility and reach of your Instagram account.
Per Post Convenience, Including Profile Pictures
Unlike those automated bots that offer empty likes from fake accounts, GetLikes certifies that when you receive likes on each of your Instagram posts, including profile pictures, are from real, active Instagram users. This dedication to quality over quantity distinguishes GetLikes from the competition, assuring that per post of yours will generate organic engagement that feels amazing.
Whether it's a captivating image or a professional headshot, our service covers all aspects of your Instagram content, delivering consistent engagement that will leave you completely satisfied.
Reliable Customer Support
Suppose you need assistance with your Instagram profile username or have any inquiries on how to weave Instagram stories, cater to the target audience, or how our growth services work. In that case, our dedicated support team will definitely be there to help because we understand the importance of prompt and reliable customer support. We strive to guarantee a smooth and satisfying experience for each of our customers.
Affordability
GetLikes understands the need for affordability, offering cheap auto likes that give you excellent value for your investment. By providing cost-effective solutions, GetLikes ensures that you can enhance your brand image and boost your profile's visibility without breaking your wallet. Each like received through GetLikes's auto likes service contributes to your brand's credibility and helps you stand out among the competition.
Time to Buy Automatic Instagram Likes
Simplify your IG growth strategy with our automatic likes service. By purchasing likes, you can streamline the process of receiving engagement on your posts. Focus on creating captivating content while our service takes care of boosting your visibility and attracting organic interaction.
Don't miss out on the opportunity to witness the power of real likes from real users that automatically boost your IG engagement.
Join GetLikes today and experience the amenity of our reliable Likes service. Let us help you save time, increase your reach, and watch your Instagram followers grow!
Frequently Asked Questions
What are The Monthly Automatic Likes on Instagram?
Monthly automatic likes on IG can be purchased for different amounts depending on the service provider. Various providers must be investigated before you decide to buy auto Instagram likes. Make sure to identify the one that provides monthly packages that suit your requirements and price range.
With these packages, you can be guaranteed a fixed amount of likes on your Instagram posts each month.
How can I get Automatic Likes on Instagram?
You can check out a number of reliable sites that provide auto-like services to acquire likes on IG. Select a reputable supplier like GetLikes who offers real likes from real users.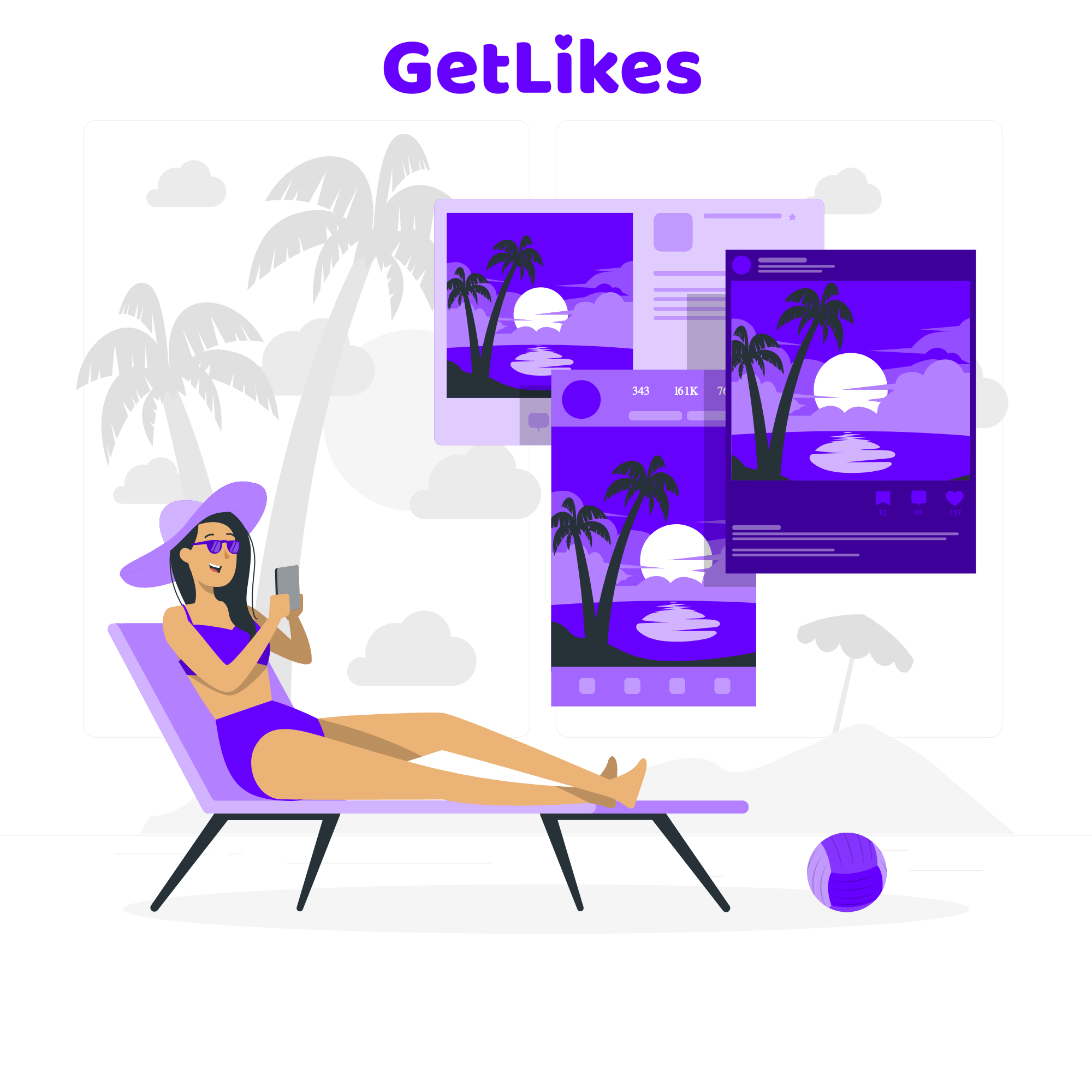 All you have to do is choose an appropriate bundle, purchase likes per post, and observe how your posts immediately get auto-liked, increasing your visibility and interaction on the platform.
Can I buy Likes for only One Post?
Yes, it is possible to buy likes for only one post on Instagram. Many service providers offer packages that allow you to purchase likes specifically for just one post.
Is Instagram Auto Like Safe?
Yes, using Instagram Automatic Like service can be safe when you choose a reliable service like GetLikes. In an effort to ensure that likes originate from real, active accounts, many providers place a high priority on user security.
To reduce any possible risks, it's critical to carry out comprehensive research and choose a reputable service.
Is There a Package for Per Post?
Yes, some service providers offer per post packages where you can buy IG Likes for individual Instagram posts. At GetLikes, we offer per post packages that are cost-effective!
Can My Account Stay Private?
Yes, It is possible to use automatic likes on Instagram and retain your account's privacy. When you buy automatic Instagram likes, The likes you receive have no bearing on your account's privacy settings.
How many posts should I make in one month if I decide to buy Instagram likes monthly?
It would be best if you thought about creating an Insta timeline after figuring out your target audience. Make a note of the most significant events first.
It could be the beginning of the school year, tax return season, or occasionally one of the holidays, like Black Friday.
Does Instagram Auto Likes Work on My Older Photos?
No, Instagram auto likes typically do not work on your older posts/photos. Auto likes are primarily designed to provide engagement to your new photo or new post shortly after it is published.
How can I buy monthly Instagram Likes?
If you've decided to spend money to buy automatic likes, then it would be more reasonable to start by researching different service providers that offer monthly Instagram likes.
Look for reputable companies like GetLikes with positive customer reviews and a track record of delivering genuine likes.
Are the automatic Instagram likes coming from real accounts or bots?
It usually depends on the company that offers automatic Instagram likes. However, make sure the supplier is reliable, like GetLikes, and offers verified Likes from real Instagram users by performing a thorough due diligence process.
Providing interaction with real users is more important to reputable services than utilizing bots or phony accounts. An additional indication of the provider's commitment to using authentic accounts is their openness and clarity in disclosing the origin of the real likes. Make sure you, too, look for these factors when you decide to purchase Instagram auto likes.