TikTok has taken the social media world by storm, drawing users with its potent mix of short video content and addictive virality. In this fast-paced digital world, the race to be seen never rests, with your number of followers acting as a benchmark for achievement. For both creators and brands, climbing that follower ladder could mean jumping from forgotten to globally recognized. And GetLikes is here to hold up a light guiding those looking to grow their TikTok following with real, budget-friendly options.
The bustling market of buying real TikTok followers can be intimidating. But like any adventurous journey worth your time, boosting your TikTok account comes loaded with different roads and bumps along the way. Why are genuine TikTok followers so vital as we head into 2023? It's not just about jacking up numbers; it's about sculpting an authentic social media presence that sparks interaction and connection.
In this article, we'll take a deep dive into the workings of the TikTok platform, sketch out the strategic wins and possible pitfalls in buying followers on TikTok, plus offer you a detailed roadmap on how to buy TikTok followers safely while aligning it seamlessly with your aspirations for online triumphs. So get ready—we're about to take off on this journey to enhance your TikTok standing armed with sharp insights coupled with GetLikes know-how.
Understanding the TikTok Algorithm
The TikTok algorithm is a masterfully engineered system, serving up user-generated content on the For You page (FYP). This recommendation system fills users' FYP with videos that match their unique tastes and interests. The algorithm watches how users engage with the platform—every TikTok views, thumbs-up, share, comment, and video-viewing session is taken into account. It's always on the hunt for the next "BIG THING" and ensures each user regularly gets a curated feed filled with content that they'll absolutely love.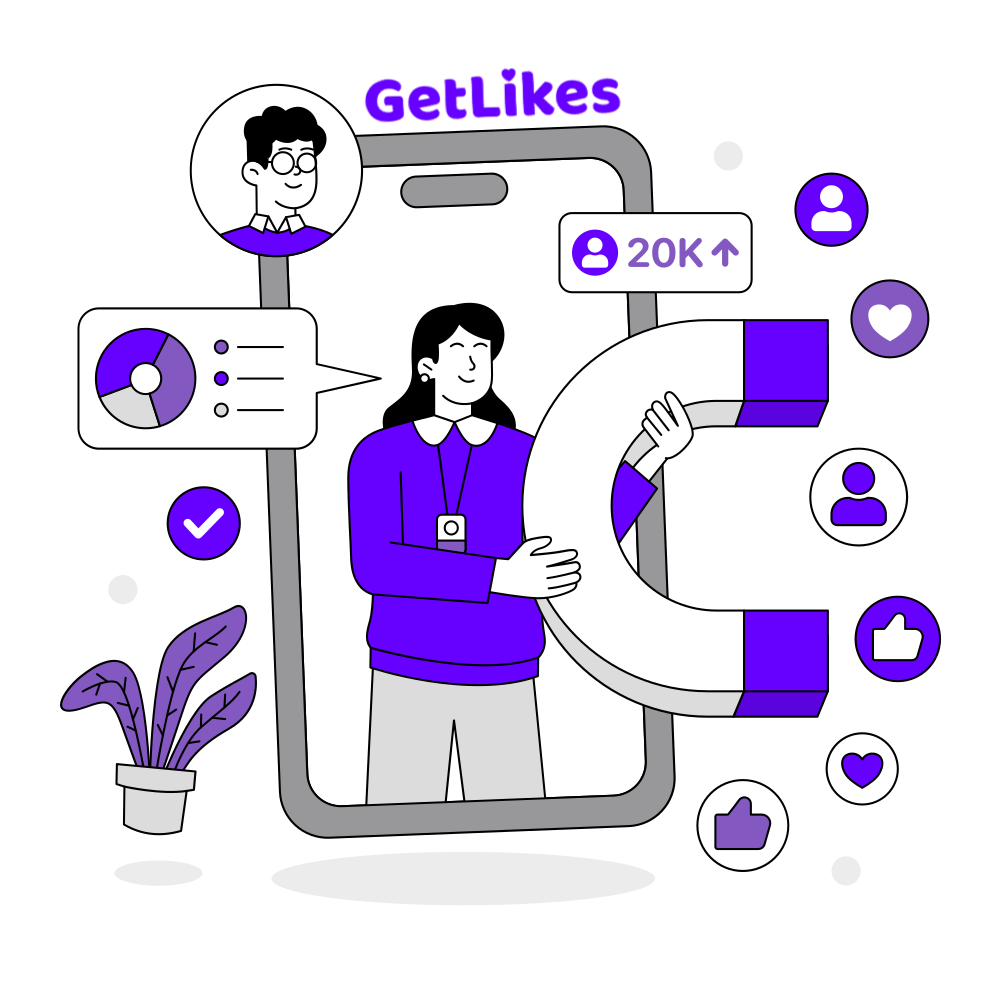 TikTok's algorithm sits pretty as an ever-improving entity, crafted to captivate users by keeping them intrigued, amused, and perpetually hungry for more scrollable content. It's all about learning user behavior—the more you play around with it, the better it gets to know your favorites. New TikTokers will likely find their initial FYP menus shaped by demographic-based preferences gleaned from registration info like age bracket, gender identification, and hobby list.
The algorithm works in mysterious ways, relying on a bunch of factors to decide which videos users will see. These factors include stuff like how many likes or shares a video has, who follows the account, and other user engagement metrics. It also takes into consideration things like what hashtags, audio tracks, or captions are attached to each video. According to what TikTok says itself, three main factors that influence this algorithm are: user interaction, information from the video, and device plus account settings.
Quality Trumps Quantity in TikTok Followers
When it boils down to TikTok followers, the attention lies in quality over quantity. Even though thousands of followers may sound appealing, bear in mind that just because you have an army of them doesn't mean they're all too interested or engaged with your content. Here's why quality is more important when it comes to high-quality TikTok followers - just like other social media platforms:
TikTok Engagement
Don't get fooled by big numbers. A mass following doesn't necessarily equal massive interaction. You'll fare better with fewer but more intrigued and consistently interactive, high-quality followers.
Credibility
Getting a lot of fake or low-quality followers can really ruin how trustworthy and respected you are on TikTok. It's best to have smaller, authentic crowds who really dig what you do and are quick to vouch for your genuineness - making you TikTok famous in no time.
Algorithm
When it comes to TikTok, the algorithm places more weight on real engagement and authenticity than your number of followers. Having lots of fake or bad followers can damage your image and affect who sees you on the platform.
Cost
Buying a lot of followers can cost a lot of money and might not be worth it – especially if you select a provider that only offers bot and fake accounts. It's smarter to put those funds in GetLikes that offer genuine TikTok followers, or towards crafting top-notch content and tactics that get people involved, which pulls in genuinely interested and active followers.
Perks to Buy Real TikTok Followers
Picking up some cheap TikTok followers is like an investment that launches your content straight into the viewing sphere of wider audiences. When you buy active TikTok followers, particularly if they're lively and legit, you're not simply splurging on numbers; rather, it's like putting money towards anticipating potential social media expansion. Check out these crucial benefits of buying real TikTok followers:
Improve Presence and Visibility to Newer Audiences
Authentic tiktok followers can greatly improve your platform presence and visibility to newer audiences. The algorithm is specially designed to pick accounts that have a certain number of active followers. Active followers will not only view your tiktok videos but like, share, and comment on them as well. This allows the video to get picked up by the tiktok algorithm, which lands it on the "For You" page! In this way, newer audiences get to view and interact with your content, also helping you gain more followers!
A better platform presence, in the case of tiktok, has a lot of perks as well, and your account is much safer from getting restricted or banned. In addition to that, it also unlocks some rare features on tiktok that are only available for accounts with high activity.
Get Suggested to More Users
Tiktok automatically picks up accounts that are getting a large number of interactions and activity due to their active followers and suggests them to other users. This greatly increases the account's chances of attracting new, potentially loyal followers. This has a lot of other benefits as well. For example, the users who are getting your content suggested can share it with others, like, or comment on it, which will further improve your visibility.
By buying tiktok followers from GetLikes, you'll greatly improve your content's suggestion rate to other users, which will have instant, positive effects on your experience on tiktok. Our growth experts will professionally handle and increase your followers as well as give you suggestions on how to manage them.
Attract Engagements and Interactions
One of the biggest benefits of having authentic followers on tiktok is that they help attract engagements and interactions. A large number of followers means a large audience for your content, and this large audience (if it comprises high-quality TikTok followers) will automatically engage and interact with you through your content. It is important to note that if your followers comprise bots (or fake followers), which a lot of companies out there provide for a price, they won't interact or engage with your content in any way, rendering them useless.
Monetize Your TikTok Presence Effectively
Tiktok is not just an app for entertainment anymore, but the company's inclusion of various monetary features has also made it a revenue source for individual influencers, groups, and brands with a sizable follower count. Tiktok Creator Fund allows video creators who have a certain number of followers to earn directly from their videos based on how they perform and how many interactions they harvest.
In addition to that, businesses, including both local as well as international brands, always stay on the lookout for influencers with huge followings (tiktok fame) to get their products and services advertised. Brand deals are quite common on tiktok and can allow the creator to earn thousands of dollars through their content. Furthermore, collaborations with other influential accounts on tiktok can also be a source of revenue. But these collaborations are, yet again, only possible if you have a sizable following.
Just recently, another feature has been added to tiktok that has allowed creators to receive digital gifts from active tiktok users during live streaming. These digital gifts can actually be cashed out, making them a revenue source for creators on tiktok as well.
Boost Your Credibility and Influence
Having a sizable tiktok following says a lot about your credibility. A large number of followers actually means that these users trust you and value your content as well as other input. Brands can offer you lucrative deals to use this credibility, which is directly related to the number of followers you have, to endorse messages related to their products and services.
Furthermore, governments and state departments can also request you to utilize your influence to spread a positive or important message among the public. Having a sizable number of real tiktok followers also gives you a certain influence on the platform as people consider what you say or what message your content is delivering.
Build Your Own Interactive Community
Build your own interactive and supportive community with your followers on tiktok and enable organic growth. With a whole community of people who follow and are influenced by you, you will not only greatly improve your TikTok experience but also position yourself as a positive and supportive figure for them. To build a social media community, followers matter the most. So, you'll need to buy TikTok services whenever possible!
How to Buy TikTok Followers Instantly – Step-by-Step Guide
Steering through the maze of buying TikTok followers requires a keen eye and balanced thinking. So, let's break down this journey step-by-step for you for better TikTok account management:
Setting Goals and Objectives
Before you plunge into pressing that 'buy' button, crystalize what exactly you're hoping to attain by bumping up your follower count. Are you aiming to rev up your TikTok interaction, broaden your reach, or anchor a solid social media standing - all of it contributes to the kind of followers you need.
Researching Reputable Providers
There is no one-size-fits-all in picking out best sites to buy real TikTok followers. You have to do your homework exploring platforms like GetLikes, known for their consistency in delivering authentic TikTok followers. Hunt down customer feedback, testimonials, and success stories before signing off on their credibility.
Selecting a Reliable Provider
After trimming down aspirants, double-check their reliability credentials. A company like GetLikes, for example, should shine through by sticking with the terms of TikTok services, providing visible working processes, and prioritizing the quality of genuine TikTok users with real accounts.
Choosing a Follower Package
Different packages are usually on offer to meet various needs and pocket sizes. You might want to lean towards those packages serving up real TikTok followers—ones who engage with what you're posting, pumping in more value than just sheer volume.
Providing TikTok Account Information
When you're all set to buy real TikTok followers, you'll need to provide your TikTok username to the provider of your choice. A genuine service like GetLikes wouldn't ask for your password, keeping your account secure and safe.
Checking Customization Options
Some best sites to buy TikTok fans give you the keys to target TikTok fans based on demographics such as location or hobbies. Tailoring it down can step up the relevance of your new, real TikTok fans for better interaction.
Reviewing Terms and Conditions
Never skip the small print task. Knowing exactly what's in the provider's terms gives you a firmer grip on follower count retention assurance, delivery speed, and rebate policies.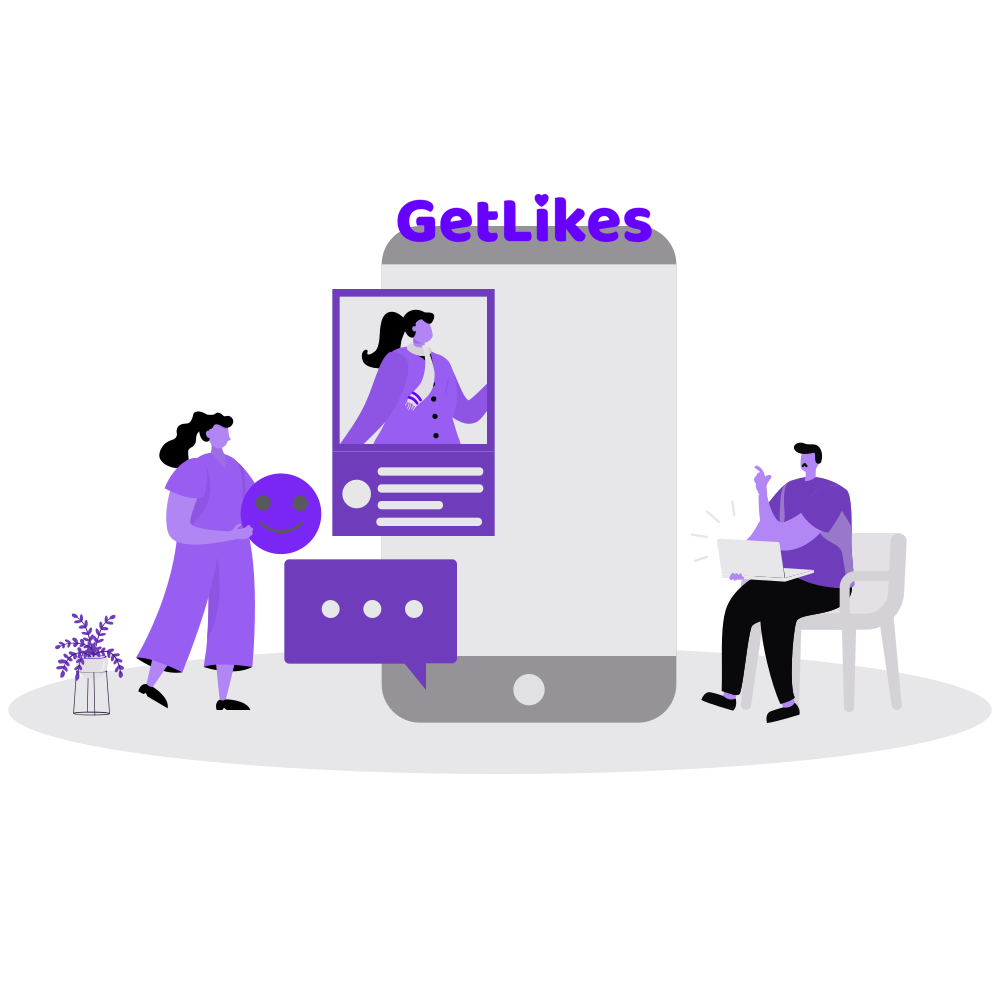 Completing the Purchase
Once you've done your homework, go ahead and buy TikTok followers online. Just double-check that your selected provider is keeping your financial information safe with secure payment options and purchase followers.
Monitoring the Delivery
Respectable outfits like GetLikes usually offer organic followers gradually to keep it looking natural. So, keep a watchful eye on your TikTok account to make sure the follower count is rising just as they promised and is in sync with what you had in mind.
Engaging With New Followers
As soon as your numbers start increasing, don't leave them hanging—interact! That might mean whipping up content they'll love or getting chatty via comments and using useful features like TikTok Live, Duet or Playlists, and Stickers.
Evaluating the Impact
After you've gained enough followers, step back and size up how much of a difference it's made to your TikTok account. Keep tabs on whether there's been a bump in engagement levels, more video shares popping up, or just an overall boost in your online social media presence effectiveness.
Factors to consider when Purchasing TikTok followers
Getting more TikTok followers is not just about ballooning your follower count; it's crucial to focus on the quality and stability of those followers to truly lift your profile. Here are key things you should keep in mind before making that purchase:
Quality and Authenticity of Followers
You don't want bots or fake followers; you need real people following you on TikTok — users with genuine profiles, who actively engage and have a history of interaction with posts. They should resonate with your brand personality & audience.
Delivery Speed and Retention Rate
Instead of instant delivery, trustworthy providers like GetLikes don't rush the delivery process, avoiding any red flags from the TikTok algorithm – slow and steady wins the race! Plus, high stickiness is important; we don't want our new followers vanishing into thin air shortly after they arrive.
Customization Options and Targeting
Being able to target followers based on certain demographics, interests, or behaviors can give a significant kick to the relevance & engagement levels of your TikTok clips. This pinpoint targeting ensures that your newly acquired TikTok fans are likely going to interact with what you're putting out there.
Customer Support and Satisfaction Guarantee
A service is only as good as the customer support behind it. GetLikes needs to be at your service, ready to address any worries post-purchase with a satisfaction guarantee.
Payment Methods and Security
The safety quotient of your transaction is key here. Confirm that GetLikes adopts secured ways of payment with multiplicity--safeguarding your fiscal details intact.
Compliance with TikTok's Policies
It's crucial for your selected provider to play by the rules set down by TikTok, eliminating any threats to your account in doing so. This implies followers should mimic actual user behaviors.
Transparency of Service
Look for transparency in how your provider obtains and delivers followers. Reputable providers like GetLikes are usually upfront about their methods, avoiding the use of bots or artificial means.
Reputation and Reviews
Take out time to dig a bit into what prior users have said about their experiences with them. Glowing reviews are great indications that the company has earned its stripes over time and can hence earn trust from prospective customers like you.
Tips for maximizing the benefits of buying TikTok followers
To really put your newfound audience to work, think about implementing these techniques to get the most out of your purchased followers:
Creating High-Quality and Engaging Content
Even the biggest increase in follower numbers can't patch over mediocre content. Check that your TikTok videos are original, gripping, and serve a purpose. Quality content tends to get real TikTok users buzzing and spreading the word – a great way you have for organic growth of your TikTok account.
Interacting with Followers and Other Users
In social media land, interaction travels both ways. Reply to comments actively, jump on trends or challenges, and play around with features like Duets or TikTok Live. This is how you not only foster your online community but also tell the TikTok algorithm that people find your content worth their while - which could give you an extra boost in visibility.
Collaborating with Influencers and Brands
Make full use of your upgraded follower count by partnering up with influencers and brands. These alliances lend credibility to your TikTok handle while connecting you with fresh audiences - a perfect recipe for expanding your footprint on multiple social media platforms.
Analyzing and Optimizing Performance Metrics
Let TikTok's analytics do the heavy lifting when it comes to checking your content's performance. The metrics, like watch time, shares, and engagement levels, give you a clue about what your audience digs. Tailor your content strategy on this understanding. The outcome? More loved and appreciated content.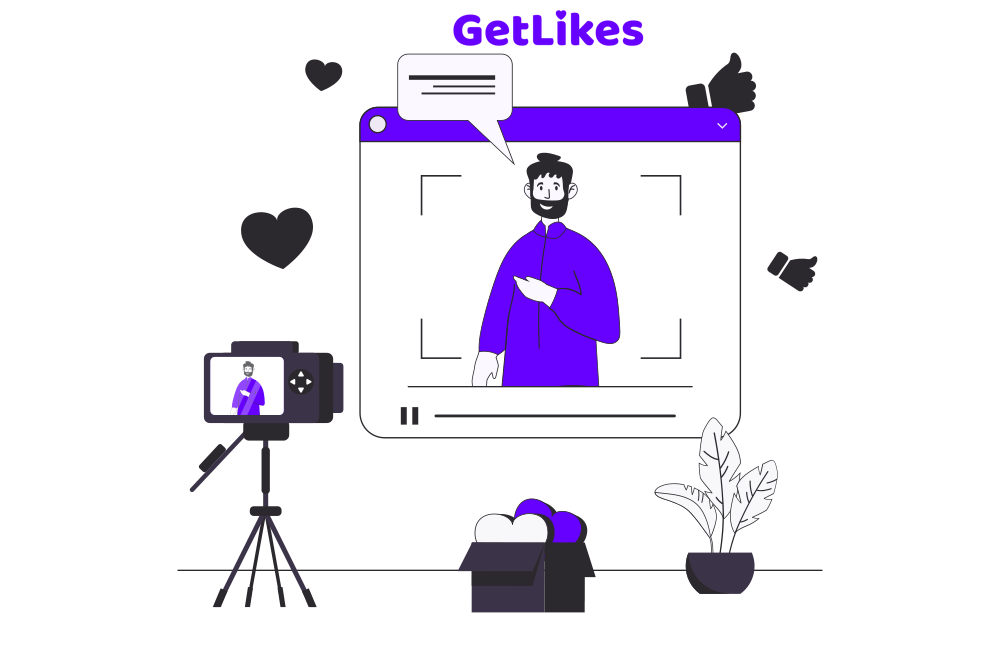 Conclusion
Purchasing followers could be a fine strategy for upping visibility and kick-starting social-media growth, but it's not something to dive headfirst into without thinking twice. Remember, being a big hit on TikTok isn't only about big numbers - it goes much deeper than that. It's all about getting people interacting genuinely, creating top-notch content, and building an active community online. By picking GetLikes as your trusted partner in increasing your legit TikTok followers count and making sure you take full advantage of all these pearls of investment wisdom, you're laying solid groundwork not only for bigger audiences but also for creating richer and more engaging interactions on a social media platform!
Frequently Asked Questions – FAQs
Can you buy real followers on TikTok?
Sure, you can certainly buy real TikTok followers. Just partner up with a trustworthy vendor like GetLikes, and you could bag genuine followers who'll interact with your content. The key is ensuring the seller offers top-quality, lively followers to keep your account's authenticity and active participation levels high.
How to buy followers on TikTok cheap?
To buy cheap TikTok followers, conduct thorough research to find a provider that balances affordability with quality. Look for GetLikes that has positive reviews and can deliver real, organic followers, ensuring that you're not compromising quality for cost or your social media popularity.
How to get 1,000 followers on TikTok buy?
For hitting a grand in followers count, cherry-pick a plan from GetLikes engineered to increase follower count progressively. This can help maintain the health of your account while boosting your numbers. Do verify if these admirers are legit - dodging any likely hiccups with Tiktok's algorithm is vital!
How many followers do you need to go live?
TikTok requires you to rally a crew of 1,000 followers before you can start hosting live sessions. These interactions can cultivate even stronger relationships with your existing followers and even draw in a few new ones.
How much does it cost to buy 10,000 followers on TikTok?
The actual rate to buy legit TikTok followers tends to fluctuate depending on the supplier and the level of follower engagement. Do yourself a favor and opt for providers offering real, active followers - it might cost you a little more now, but it'll do wonders for your account's longevity.
What is the cheapest way to get followers on TikTok?
The thriftiest path towards expanding your circle of admirers on your social media platforms is shopping around vendors like GetLikes, which touts competitive prices; however, don't lose sight of quality. It's always worth shelling out extra cash if it guarantees top-tier followers that translate into solid engagement rates and long-term organic growth opportunities.